"Don't miss The Audacity - they are taking the wedding band market by storm.
In my opinion, The Audacity are definitely one of the best function bands on the circuit today"
Jeff Maysh
- Cosmopolitan, Vanity Fair, Hello, Marie Claire...
"The singers were exceptional. Everyone enjoyed the experience. "
John Keener - 'Revcounter' Magazine. April 2022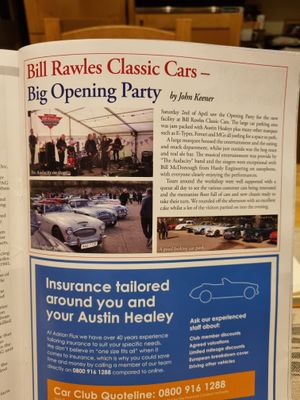 "I am planning our annual event showcase for the 2nd March 2020 at The Hard Rock Cafe, Old Park Lane, and was hoping we could please book you as the last two gigs you did with us the crowd loved you!"
Hanna O'Gorman - Manager, Hard Rock Cafe, Old Park Lane, London W1
A big thank you from the South Lodge Hotel. You were superb on New Years Eve!"
South Lodge Hotel New Years Eve Party - Dec 2018
"Thanks very much to The Audacity for getting us all up and dancing! We all had a really great night."
 Sian and Brian (Private Party)  - Horsham Rugby Club. Sept 2018
"Just wanted to say thank you for the other night. It was amazing! Lots of compliments, and a few have taken your telephone number. We even had the residents from next door's mobile home site tell us they were dancing in the field, so very good all round. Hopefully we will repeat next year so will be in touch."
Jenny (Private Party) - Boxhill, Surrey. July 2018.
"A big thank you to all who helped make Oakwood staff Christmas party a great success. Special thanks to the fabulous band The Audacity - Your set was amazing !! Let's do it again next year."
Alison Spanton (Private Party) - Surrey. December 2017.
"Thanks for the great performance. Loved the new songs. If you could pencil in the Saturday before Christmas for next year that would be smart. Happy Christmas to you and the band!"
Dorking Rugby Club Christmas Ball - Surrey. December 2017.
Thank you The Audacity, for playing at our party at the RAC Club last night. The band were fantastic and we have heard nothing but praise for you from our guests. I would be happy to recommend you to anyone. Thanks again".
David Duffill (Birthday Party) - Surrey. November 2017.
"What a party! Couldn't have been that way without such great entertainment".
George Mulholland (Wedding) - West Sussex. August 2017.
"Thank you so much for playing at our Wedding - especially for the First Dance. We had a great day and you all helped to make it perfect." 
Di and Mike Jarman (Wedding) - West Sussex. September 2016.

"Thanks John and The Audacity for such a wonderful night. The evening reception was started by the band who were brilliant all night. Our wedding reception was attended by many musicians and they could not fault the musicianship and energy the band put in to the evening. Thank You."
Philip Spivey (Wedding) - Surrey August 2016.

"Amazing band and a great night - Well done Lissie on your first night with the band, you were fabulous. Everyone had a great time and danced until they dropped (literally in some cases). So thanks for another great gig. See you guys soon!"
Alison and Ross Spanton (Private Party) - July 2016.

"Thank you so much for the music last night it was fan blooming tastic xxx You were ace!"
Charlotte Stephenson (Wedding) - Hangleton Manor, Brighton, East Sussex. July 2016.

"Wanted to tell you that you guys were fantastic! I have had nothing but positive feedback from all the guests today! They loved you. As did Graham and I. The pub has even mentioned that they might want to book you for things. Really really good night made better by the awesome set you guys did. Can't thank you enough. Nikki."
Nikki Day (30th Birthday Party) - Smallfield, Surrey, February 2016

"We would like to thank The Audacity for a fantastic evening. We couldn't have wished for a better band. Everybody loved them and we would definitely recommend them to anybody who wants a great evening. We also want to book them again next year if they are free. Love to you all xxxx"
Steve and Julie (Engagement party) -  Horsham, West Sussex. September 2015

"Hi Guys. Sorry it's taken a while, but we just wanted to write to you all to say a HUGE thank you for playing at our wedding. I know Karen has sent a little note already, but we were really impressed and very grateful for helping make the day so special. The first dance cover of Kodaline was brilliant and exactly what we wanted. So good in fact, that at my cousins wedding a few weeks ago, they used the same song, albeit the original played via MP3 - but it was nowhere near as good!! We will happily recommend you to any and everyone who has a wedding, event, or function etc coming up. Thanks again for all you did and we hope you have a good summer."
Mark Newman (Wedding) - The Ghyll Manor Hotel, Rusper, West Sussex. June 2015

"I just wanted to thank you again for an amazing performance at our wedding. Mark and I thought you did an amazing job, especially on our first dance song. Everyone commented on how good you were! Thanks again and I hope all is well with you."
Karen Barnes (Wedding) - The Ghyll Manor Hotel, Rusper, West Sussex. June 2015

"Huge thanks to The Audacity for making our wedding reception go with a bang. Everyone was up dancing the minute you started playing. You were fantastic and made it a night to remember forever. Huge thanks for allowing my Dad to get up and do a couple of numbers too - it meant a lot. Lots of Love Mr & Mrs Trunks. Xxx."
Louise and Aaron Trunks (Wedding) - Field Place, Worthing, West Sussex. June 2015

"Hi all - we wanted to let you know how much we loved having The Audacity play at our wedding. We know it was a long journey and a long day (I don't know how you guys do that every weekend!) and it was hugely appreciated. Everyone said the band were amazing, it was wonderful to see so many people up dancing, and Cherilea, the singing was sensational! Our aim of the day was to make sure our friends just had a fantastic time and for us it was really just about being a big party - and having you play ensured that we achieved our aim. Again, we can't thank you enough for helping us to have such an amazing day.
Suzy and Keith Calderwood  (Wedding)- Ponsbourne Park Hotel, Hertfordshire. May 2015

"Great night last night, you were brilliant as always - thanks Guys"
The Stage - Worthing, West Sussex. April 2015

"The set was diverse and you knew exactly what to play to get everyone up dancing. Thanks for a very enjoyable evening."
Sheila Riley - Broke Hill Golf Club, Kent. March 2015

"Many thanks to Cherilea and the band for an amazing evening. The Audacity were a pleasure to work with and their performance was fantastic."
Danielle Michaels - The Grove Hotel, Watford, Hertfordshire. January 2015

"Hi Guys. Just wanted to say thanks for a fantastic night! You were all amazing at our wedding party and we will definitely be booking you again."
David and Lourda Lombardo (Wedding) - Sandman Signature Hotel, Gatwick. November 2014

"Thank you all so much for helping to make our wedding party so special. Everyone commented on how brilliant you all are and the choice of music (and our chosen songs) were excellent and got us all dancing. You're an exceptional band and we can't recommend you highly enough!"
Kath & Donna (Wedding) - Horsham YMCA Football Club. June 2014

"Just wanted to thank you all so much for such a wonderful time on Friday in Partridge Green. You were fantastic and we all had the most fab time. Would definitely recommend you to anyone wanting a band."
Lisa Penfold - Partridge Green, West Sussex. May 2014

"Hi The Audacity! Thank you for a wonderful evening on Friday. It was great to see so many people from a wide age group thoroughly enjoying themselves. Fantastic comments from many. The band was superb. I thoroughly recommend them for all occasions and age groups. Thanks again!"
Pam Dunk - St Michael's Church, Partridge Green, West Sussex. May 2014

"You were fantastic at our party. You got all our guests up dancing, and we were singing along all night. Fantastic! Well done"
Alison Spanton - Horley Town Football Club, Horley, Surrey. March 2014

"Thanks for another brilliant night at Christine's party! We are looking forward to seeing you again in September."
Patrick - High Brooms Social Club, Tunbridge Wells, Kent. March 2014

"We want to recommend The Audacity !!! We have agreed The Audacity is one of the most exceptionally talented acts we have on our site."
Hire Our Band. January 2014

"They were fantastic! Need more dancing space next time. My shapes were limited! Can't wait until next time."
Facebook comment January 2014

"It was lovely having you play for us at The Samaritans benefit night on Saturday. We all had a great time and I have still got people coming up to me and telling me how much they loved the band. Brilliant! Well done."
Celine Reynolds- The Samaritans Charity Fundraising Event, The Crowne Plaza Hotel, Heathrow Airport. October 2013

"The Audacity were brilliant at our wedding, they were very accommodating of all of our requests and the music they chose perfectly matched the theme of our day. We had an absolutely brilliant time and our guests were up and dancing all evening. Everyone commented on how good the band were. Thank you so much for helping to make our day perfect!"
Lucy Bullen - (Wedding), The Sussex Barn, Hellingly. August 2013

"We hired The Audacity for my sons wedding and would thoroughly recommend them. They were very professional from start to finish. The music was very good and got everyone up dancing. The entire band was brilliant and the lead singer had a fantastic voice. If you're after a live band then this has to be the one. The music was varied and catered for all ages. We would just like to say a huge thank you to you all."
Lee Merrett - (Wedding), Felbridge Hotel & Spa, East Grinstead, West Sussex. August 2013

"Just wanted to say a massive thank you on behalf of Tristan and I for the fabulous time we had. Especially for all the time and effort you guys invested in our first dance. Thank you all! Loved it loads. Can't wait to see you guys play again. Love to you all and hope you had as much fun as we did."
Risha Gohil and Tristan Lane - Wedding, Northbrook Park Wedding Venue, Farnham, Surrey. June 2013

"Thank you for making my evening very special. So many people have said how much they enjoyed the band, and for me it made all the difference. The music sounded great and you certainly got the audience on its feet. Great stuff!"
Alistair Hempstead - Birthday Party, Horsham, West Sussex. June 2013

"What can I say? Thank you is not enough. The Audacity really made the event special. Through everyone's efforts we will, by the time the last of the cheques come in, have raised £3,500 for the charity. This means that the Brainstrust can support 10 families for six months - a really worthwhile result! Best of luck for the future to The Audacity and once again a very big thank you to you all."
Keith Bean - West Chiltington Golf Club, West Sussex. June 2013

"A real big thank you for last Thursday night. The Audacity really helped in making it a memorable evening. Your repertoire was impressive and really suited the evening. We would really like to get you back for our Christmas party."
Chris Davey - Virgin Atlantic Airways Ltd, Crawley, West Sussex. May 2013

"Thank you so much for a brilliant performance at our wedding yesterday. My guests were asking me where I found such a great band and everyone had a great night dancing to their favourite songs. We absolutely loved our First Dance song, too!"
Alan Potter - (Wedding), Ghyll Manor Hotel, Rusper, West Sussex. May 2013

"I saw you play at the Bandstand in Horsham and when I heard Cherilea perform an Adele song, I just had to book you for my wedding."
Carol - Horsham, West Sussex. May 2013

"Thank you so much for making our function such a success. You were absolutely fantastic and we all had a great night. I hope you will come back again."
Lynn Brandon - Emma's Bubble Trust Party, Worcester Park, Surrey. March 2013

"You are awesome musicians. You delivered a great, well polished set and I had nothing but high praise for you from our members afterwards. Well done!"
Carl Brooks - The Wingspan Club, Crawley, West Sussex. Nov 2012

"You guys were so easy to deal with and gave a very professional performance which has been much talked about. Everyone had a great time and I have re-booked the band for plenty of dates in 2013."
Dave - Shoreham Harbour Club, Shoreham, West Sussex. May 2012
"Best party band ever! Thanks you so much for making my night so special."
Julie - Horsham, West Sussex. Feb 2013